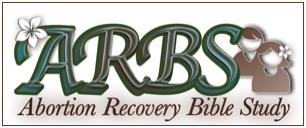 A Place for Women in Waipio is a safe place for people to rest their hearts in a nonjudgemental environment.

We understand what you are going through when you find yourself wounded by abortion. We are a Hawaii Pregnancy Center that sees families in many stages of crisis. We offer free ultrasounds to abortion minded women so that they may see life in the womb as God sees it before making any decision. We help find resources for families in need to help them through a difficult time and provide Biblical counseling on many issues.

A Place for Women in Waipio offers free abortion recovery Bible classes (ARBS) in both group and individual settings. We have been helping men as well as women to heal from past abortions.
A Place for Women is run by trained volunteers who have a passion to serve and support.

If you find that you have symptoms of Post abortion Syndrome, please call us today.
It wasn't until I participated in the Bible study and counseling offered by A Place for Women in Waipio that I realized that God wanted to forgive me and set me free. I made connections and fellowshipped with other women who went through similar experiences; I was no longer alone. Now I am able to not only talk about my past, but I can encourage other women with my story and I continue to grow and give back.
Stephanie - An ARBS Participant
Mother's Day was a painful experience for me because I had aborted my only child and it was a horrible reminder of what I had done. I did not see myself as a mother but a post abortive woman. However, after taking Forgiven and Set Free I realized that I am a mom and I have a son. This class gave me an emotional connection with my son and I know that I am a mom and he is waiting for me in heaven. There is liberty in Jesus and emotions can be healed and I found the healing and liberty during this study.
Karen - An ARBS Participant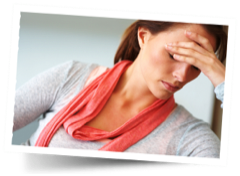 Post Abortion Syndrome
Post Abortion Stress Syndrome (PAS) can affect anyone and is a form of post-traumatic stress disorder. The process of making an abortion choice, experiencing the procedure and living with the grief, pain and regret is certainly, at it's very core, traumatic. As with any trauma, individuals often try to "forget" the ordeal and deny or ignore any pain that may result.

Many simply don't relate their distress to the abortion experience. At some point, however, memories resurface and the truth of this loss can no longer be denied. During these moments, the pain of post-abortion syndrome reveals itself in the hearts of millions of lives.

The symptoms of post abortion syndrome will not necessarily appear at the same time, nor is it likely that any woman will experience the entire list. Some may occur immediately after an abortion and others much later. If you can identify with more than two of these symptoms, it could be that you are experiencing post-abortion syndrome. 1

1. (http://postabortionsyndrome.org)
A new women's session of "Forgiven & Set Free" is scheduled to begin in March of 2016.
Hours:

Tuesday through Friday
11:00 AM to 4:30 PM


Location

94-1044 Waipio Uka Street, 2nd Floor
Waipahu, HI 96797

Phone Number:

(808) 678-3991


OptionLine 24/7:

1800-712-HELP
Click here for OptionLine Chat
A Place For Women In Waipio